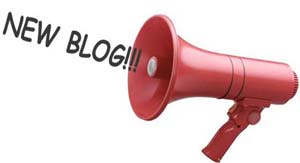 Ok, here I am (again). This time from home.
Yeah! I finally drank the quit-your-day-job-and-give-your-dream-a-chance kool-aid last year. I should have started this blog then, but you know, I was frightened. I couldn't waste any second thinking or doing things not related to generate income to sustain my new status. But you know what? I was wrong. Sure you have to think more carefully how do you spend your time, now I'm on my own and my monthly check is over. However, it's easy to forget why I quit my safe day-job. If you don't pay attention, soon you are building a new cage around you.
So, the very first post of a new blog must talk about who I am, what I plan to rant write about here and blah, blah, blah…
I pretend to remain anonymous for now and, therefore, enjoy total content freedom. Suffice it to say that I'm a Spanish software developer, living in Spain. I've been employed by "the man" for twelve years but recently I quit and started working as a one-man-band or MicroISV. What will I write about here? I really don't know. We'll see. As a software developer expect some technical posts, but this time I'd like to write about other things: politics, news, family and life in general.
By the way, Spanish is my mother language. I'm forcing myself to write in English and hopefully improve it in doing so. Hope my level will be enough for you to understand me.
I plan to write most posts in English and Spanish. Let's see if I can maintain both versions… If you are interested you can find the Spanish version here: http://www.nowfromhome.com/es